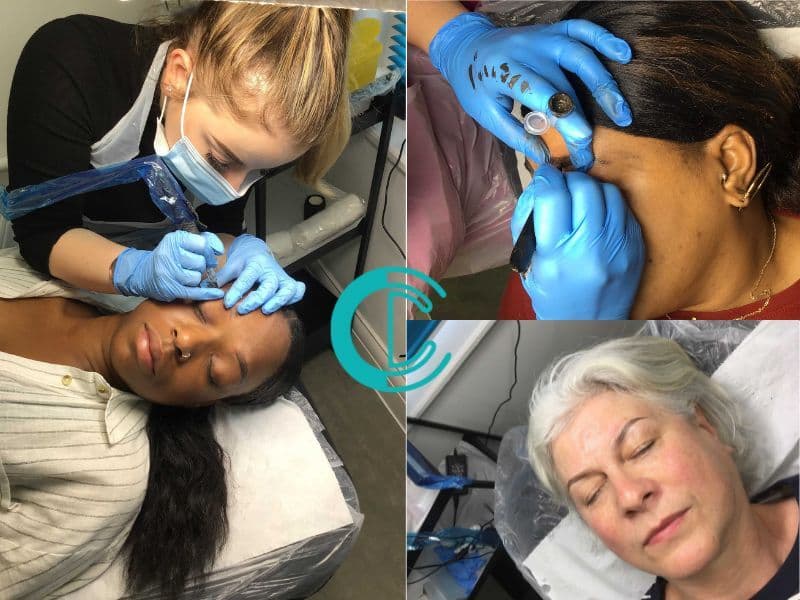 Starting A Career In Permanent
Makeup
Starting a career in permanent makeup may seem daunting at first. Learning permanent makeup can seem confusing or even intimidating but it's easier than you think. Read on to learn more.
Permanent Makeup
is a growing sector with great potential for those who wish to become their own boss and express their creativity
Starting a career in permanent makeup may seem daunting at first. Learning permanent makeup can seem confusing or even intimidating, but it's easier than you think. As one of the leading training academies in London, we are here to help you develop your career in permanent makeup. So sit back and get comfortable! We're about to deconstruct the exciting permanent makeup world and clear up any unfamiliarity with what permanent makeup is.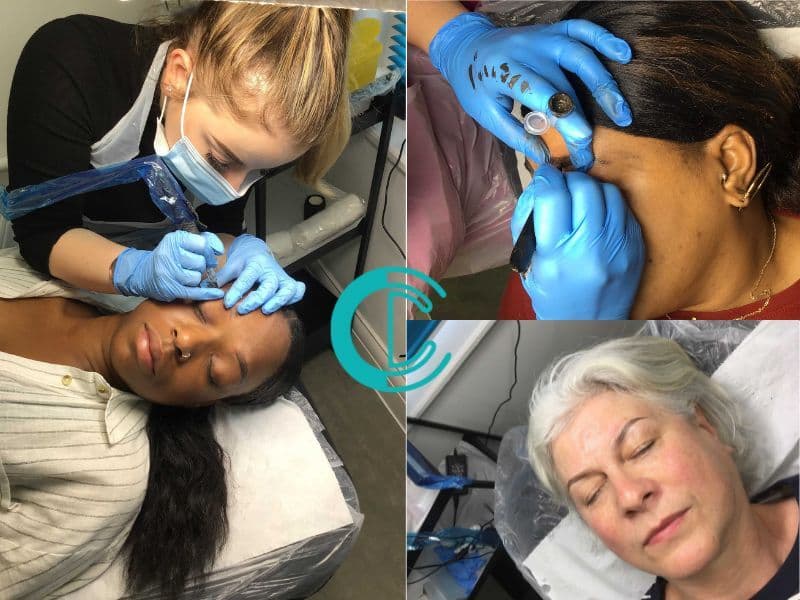 What is permanent makeup?
As far as we know, permanent makeup originated in the UK by the remarkable tattoo artist Sutherland MacDonald in the early 1900s. However, the permanent makeup he created has since evolved and become refined. The permanent makeup known in the past has now become semi-permanent, with results lasting (depending on the procedure) 1-3 years if done correctly.
Essentially semi-permanent makeup is 'tattoos' that can enhance clients' appearance. For instance, a well-known example of permanent makeup is "microblading'.
Originating in Asia over 20 years ago, microblading is a non-permanent tattooing technique that uses a handheld device to create hairlike strokes using pigment on the eyebrows to create natural results. Microblading can last up to three years (depending on your skin type) and priced within the range of £200 to £400.
At the Cosmetic College, our Microblading training courses run over three days. These three days provide students with certified knowledge and technique to use this training on their future clients.
Click here for more information about our microblading training and other permanent makeup courses
Why is permanent makeup growing in popularity?
You are probably wondering why permanent makeup has become so popular. Permanent makeup is available to customers of all ages, races and gender. Although many understand that results are not permanent, as the name suggests, results are long-lasting. They are beneficial to people who lack confidence, people with disabilities who find applying makeup difficult and even those who want to reduce the appearance of ageing.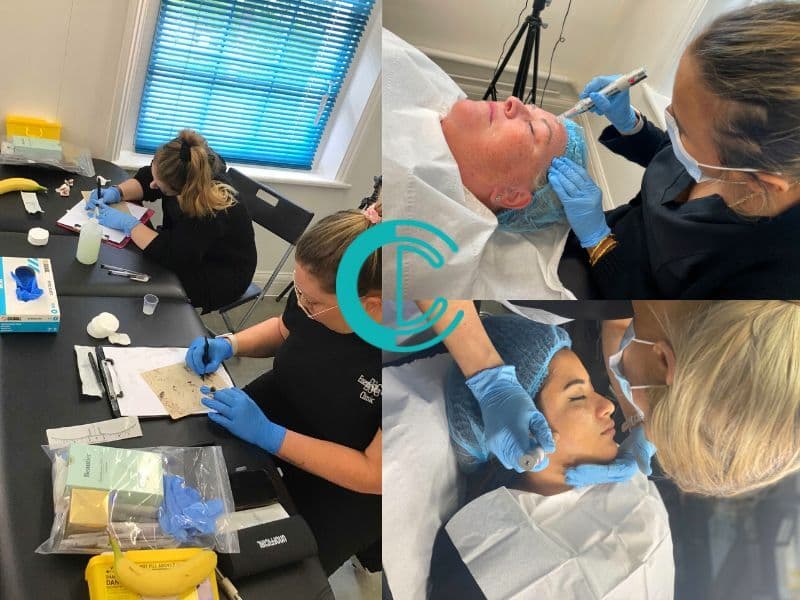 What are the steps to start a career in permanent makeup?
If you're considering becoming a permanent makeup artist, it's essential to understand what to expect. The first step is finding the right training provider for you.
Check our Top 10 things to consider in training providers blog post for more information about training providers.
Once you have found a training partner, you can work to obtain your qualification. Remember your training journey will not end once you earn a certificate - you will need to practice and refine your skills to become a high-level performer. If a permanent makeup artist wants to open their own business in the end, then they need business acumen to run their own business and the desire to help others.
A business owner must understand potential risks that come with permanent makeup and have procedures implemented to overcome them. They would have to keep up with industry trends and marketing strategies to differentiate themselves from their competitors.
What permanent makeup training courses are available at the Cosmetic College?
At the Cosmetic College, the price of our training varies from £500 to £3,000 - keep a lookout for any special offers as these prices may change over time! The Cosmetic College wants training to be accessible to all, and we understand that the cost of these courses may appear to be a little pricey, but these training courses are worth the money for you and your future career.
We offer flexible payment plans through partners such as Payl8r, Klarna and our in-house payment plans to help our students spread the cost. For more information about our payment plans, get in touch here.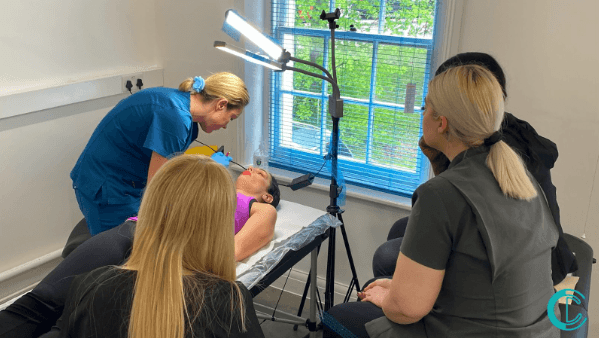 What are the advantages of training at the Cosmetic College?
The majority of permanent makeup courses require no prior experience in the field. Our training provides our students with CPD & ABT accredited certificates. We offer hybrid (in-person and online) training courses and online-only training on our educational e-learning platform.
The Cosmetic College provides students with all the equipment they need, and our small classes of six students or under ensure that all students are recognised and can ask questions in a safe environment. As part of student assessments, the Cosmetic College uses real model clients for students to gain real hands-on practical experience.
How much do permanent makeup artists typically earn?
While its pay rate may not be as high as in some other jobs, it does allow for flexibility and creativity in an environment where you can truly make a difference. A permanent makeup artist can take complete control of their pricing, reflective of their skills and client demand. Check out our calculator below to see potential earnings based on per treatment prices.
A career in permanent makeup offers a range of advantages for the right person, and we hope you can pursue this at the Cosmetic College. For any queries regarding semi-permanent makeup, contact our student success team by emailing hello@cosmetic.college or call us on 0333 015 5117.
Earning potential each year as a semi-permanent-makeup artist
The brow market is estimated to be worth over £20 million annually. Use our handy earnings calculator to work out how much you could earn through taking advantage of the demand.
Ready to boost your career? Start your training today.
Expert led industry leading training preparing students to excel in their careers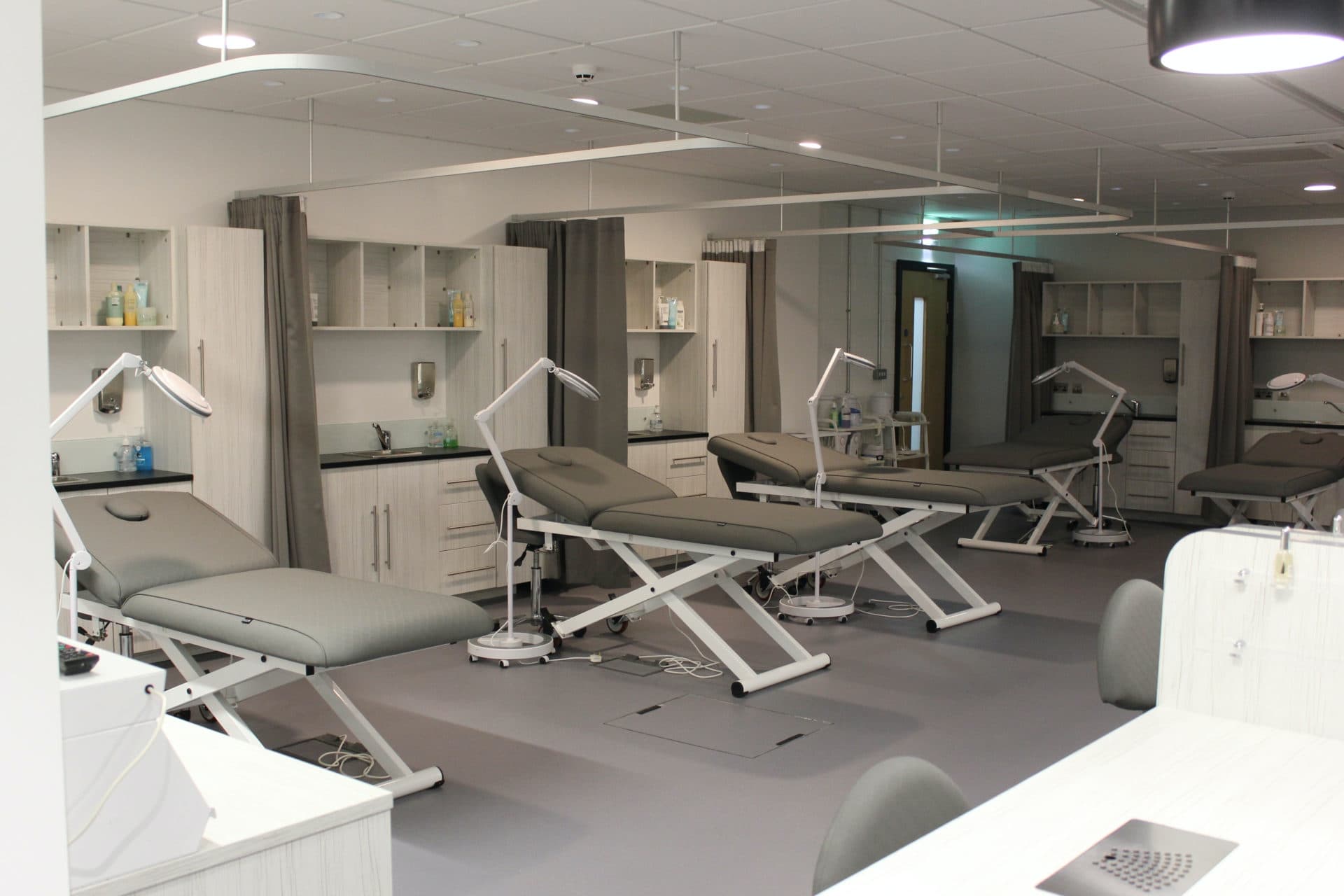 Sign up for our newsletter
Events, news and information not just for students but for the industry as a whole!