London's Best Aesthetics, Permanent Makeup And Beauty
Training
We are one of the leading training academies in the UK, offering the highest quality accredited aesthetics, semi-permanent makeup and beauty training developing students into professionals.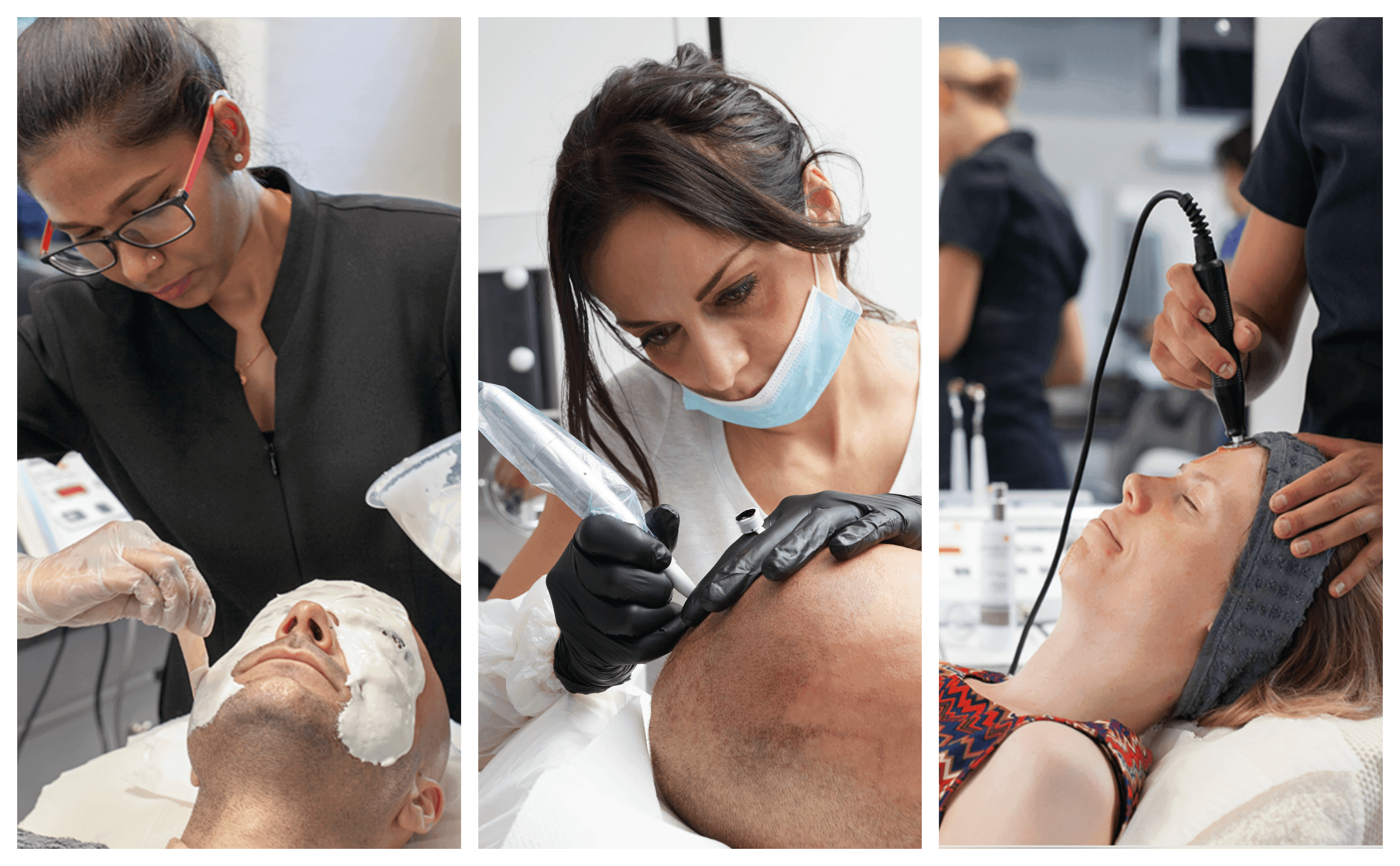 SKILLS FOR THE WORKPLACE
Specifically designed curriculums to make you excel in your career
Whether you are looking to begin a new career in beauty, semi permanent makeup or aesthetics or you are looking to advance your current skillset to the next level, the team at Cosmetic College have the expertise experience for you to grow and succeed.
In Depth, Accredited & Tailored For Success

Our college is designed and delivered by business owners and tutors with years of experience and success. With this knowledge we know the skills and qualities required for you to be an asset in your career, to advance further and achieve what you want to achieve.

Comprehensive Engaging Practical Experiences

At Cosmetic College we deliver our services to clients professionally with tutor oversight. This allows you to get real practical experience rather than over emphasis of theory knowledge.

Community & Support

We believe in the continued support and growth of our students and provide an active online community of tutors, our success team and prior course attendees. We also hold exclusive events and webinars for our alumni.

Industry leading knowledge

Our team of industry experts and beauty/aesthetics business owners have over 30 years of combined industry and educational experience providing highly curated curriculums of courses that empower students to succeed.
Training at Cosmetic College was really great. The two courses I completed were rich in detail with a lot of practical time so I was ready to give clients the services from day one.
Ready to boost your career? Start your training today.
Expert led industry leading training preparing students to excel in their careers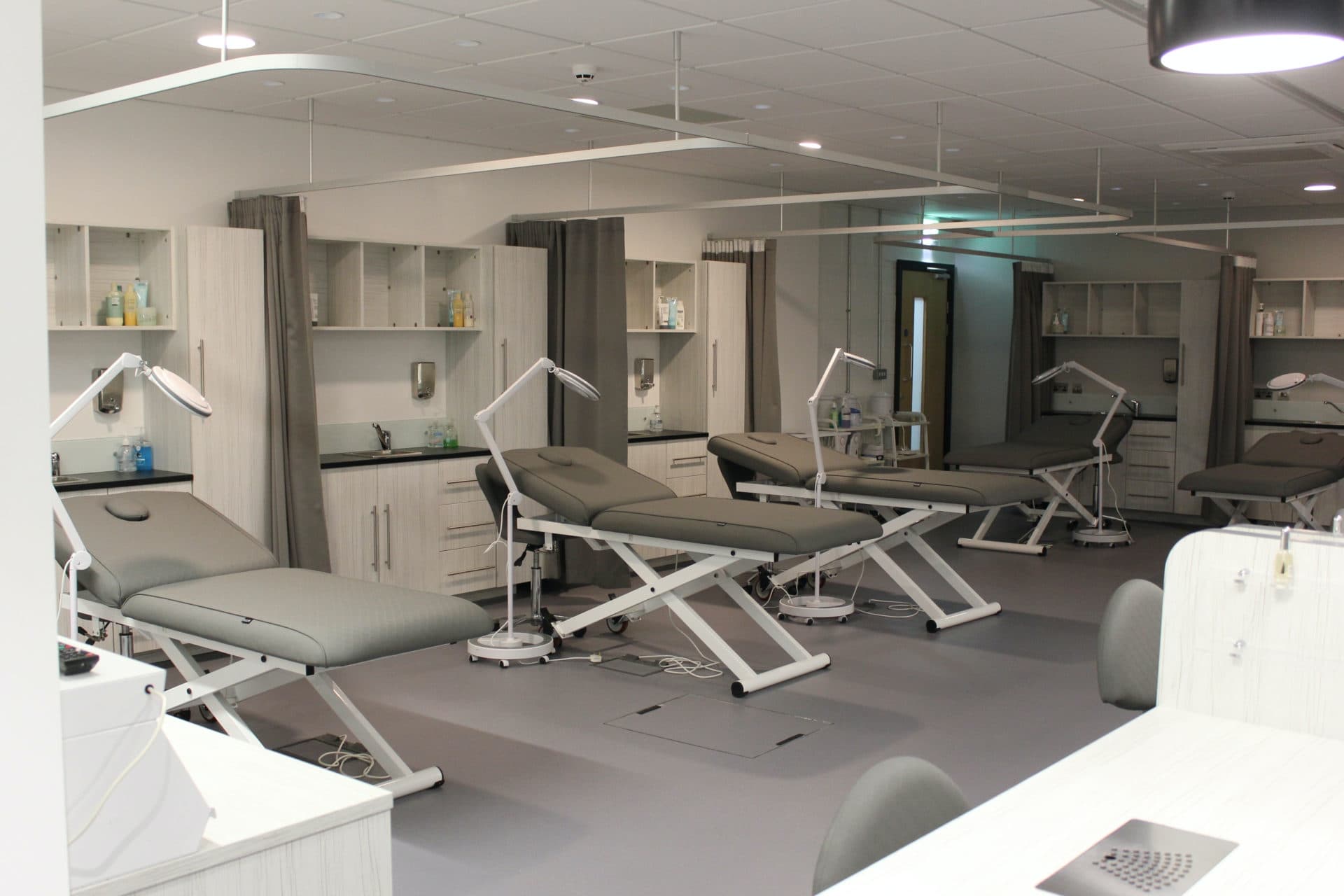 Looking to turn your passion for beauty into a lucrative career? Look no further than Cosmetic College – your ideal choice for VTCT Level 2, 3, and 4 training courses. We offer a wide range of specialties, including beauty therapy, micropigmentation, microblading, microneedling, dermaplaning, and much more, to provide you with a comprehensive skill set that will give you a competitive edge in the industry.
Our training programs are suitable for individuals from all backgrounds, whether you're a beginner taking your first steps in the beauty industry or an experienced professional looking to up skill and expand your career opportunities. At Cosmetic College, we understand that each student has unique goals and learning preferences, which is why our courses are designed to be flexible and customisable to suit your needs.
When you choose Cosmetic College, you'll benefit from our experienced team of instructors who are passionate about sharing their expertise and helping you succeed. Our curriculum is thoughtfully crafted to cover both theoretical knowledge and practical hands-on training. You'll have access to the latest industry techniques, technologies, and trends, ensuring that you stay ahead of the curve and meet the ever-evolving demands of the beauty industry.
At Cosmetic College, we believe that success in the beauty industry goes beyond technical skills. That's why we provide comprehensive support to help you develop the necessary business acumen and professionalism required to thrive. From customer service and communication skills to marketing and entrepreneurship, we equip you with the tools to build and grow your own successful beauty career.
By choosing Cosmetic College, you join a community of like-minded individuals who share your passion and ambition.
Our alumni network is a valuable resource for networking and mentorship opportunities, providing you with connections that can boost your career prospects. Additionally, our strong industry partnerships open doors to internships, job placements, and collaborations, giving you a head start in the competitive job market.
Cosmetic College is dedicated to your success. Our commitment to excellence, industry recognition, and unwavering support make us the top choice for aspiring beauty professionals. Join us today and embark on a transformative journey that will empower you to build a successful and fulfilling career in the beauty industry.
Sign up for our newsletter
Events, news and information not just for students but for the industry as a whole!